Wisdom for the Warrior, the Martial Arts Bible is ON SALE now!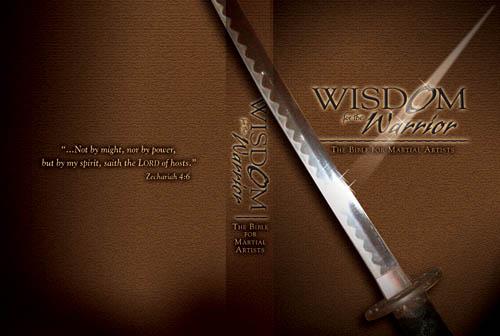 It's here! The soft cover New International Version of the Bible with teaching, testimonies and devotionals by martial artists specifically for martial artists. This 4″ by 6″ Bible can easily be carried in your workout bag for Bible study or to use to share the Word with your fellow martial artists.
Many martial artists contributed to Wisdom For The Warrior including:
Master Fran Pultro: Tae Kwon D, Keichu Do
USA Dojo, the website of a great sister in Christ, Dana Stamos
Kyoshi Frank DeAngelo: Seigido Ryu
Master Ron Hagelganz: Shiho Karano Karate-do
Soke Karl Marx: Keichu Do
Soke Clem Riedner: Shiho Karano Ryu
Master Raul Ries: Kung Fu San Soo
Sr. Instructor Mark McGee: Hwa – Yu T'ai Chi Ch'uan
Click here to order your copy today!