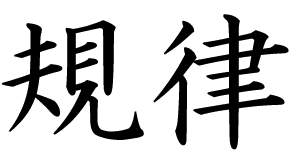 I was emailing with a friend of mine recently and we were discussing the importance of keeping our families a priority in our lives, and one of my thoughts was that "Way too often the discipline we have as martial artists only keeps us training and at the dojo, instead of causing us to be more disciplined in the most important areas of life." He said that would make a good blog – so here we go!
Martial Arts training is intended to do so much more than simply teach you to defend yourself, and sadly a lot of people miss the most important part. Like I was telling my classes a couple weeks ago, "We don't want to train students to only be better fighters, we want to train them to be better people." Through the rigors of training we learn all the disciplines like self-control, courtesy, respect and on and on, and those things are intended to help you live in such a way outside of class that hopefully you'll never need to fight at all.
But as I emailed to my friend, way too often those most important parts of our martial arts stay in the dojo. And when that happens we, and those around us really miss out. Because when tough times come, and they do – we need so much more than just a good back stance to get us through. We need our families, our faith and all those disciplines.
And really, all those disciplines that we train so hard to develop should help us in every other area of our lives too. So for example, we should never be neglectful to our families, because we have the discipline and self control to manage our time wisely and make good choices that allow us the time to spend with them. At our jobs we should be the best employees on the payroll because our training instills in us the benefits of striving for excellence. We should be the most generous givers at church because God is always first in that important area and all those same disciplines help us manage our finances properly.
You get the idea – my point is that our training should help us with so much more than just the physical parts of martial arts. Those important personal disciplines should make us true champions at everything we do as we follow God's leading and use our skills to be the very best we can be.
https://wholearmor.net/wp-content/uploads/2013/04/header.jpg
0
0
Mr. Ron Hagelganz
https://wholearmor.net/wp-content/uploads/2013/04/header.jpg
Mr. Ron Hagelganz
2014-10-22 10:52:02
2015-11-23 13:46:36
Discipline